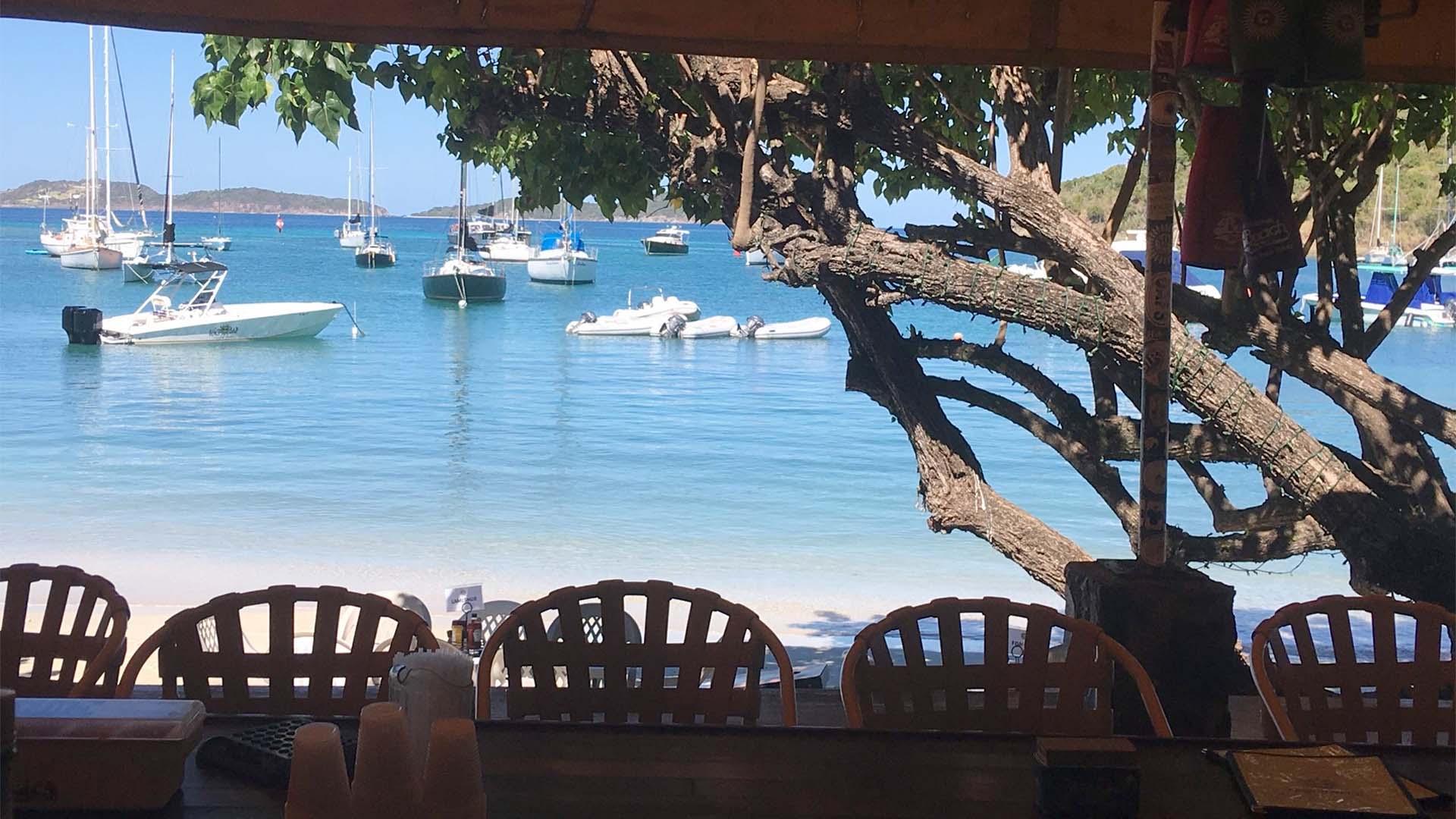 Bring the Beach Bar Home!
Shop online for the latest Beach Bar gear including T-Shirts, Rashguards, Hats & Visors, Insulated Cups, License Plates & Assorted Beach Bar Swag.
Music at The Beach Bar
There is nowhere else on the USVI that supports live music like The Beach Bar. Stop by almost any night of the week and you're sure to hear amazing bands rocking out- and we love our local musicians. You'll hear rock, island music, bluegrass and everything in-between. The Beach Bar is a music lovers paradise, and we've seen some pretty famous artists wander through our doors. You never know who you might see taking the stage!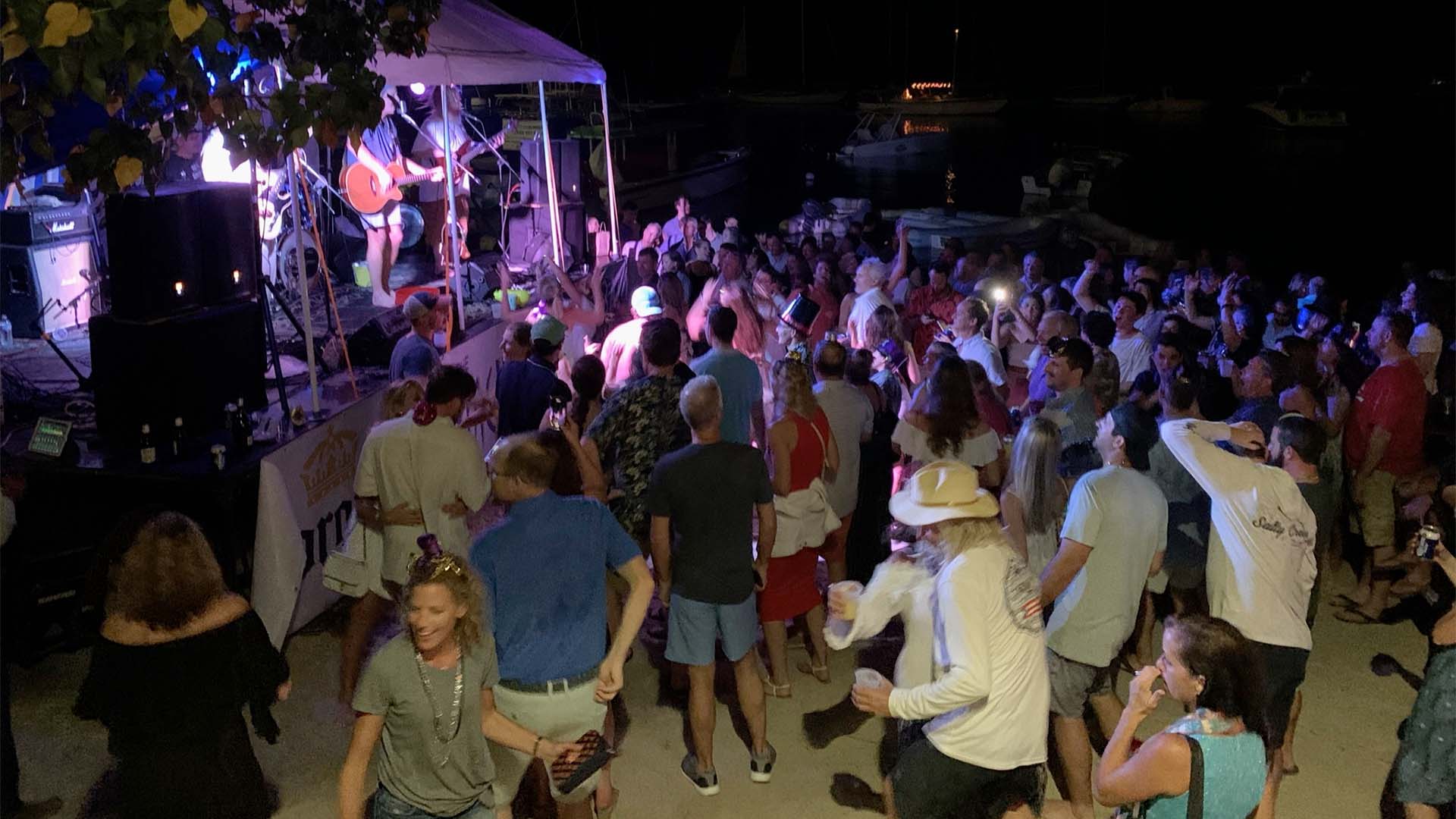 Old Year's Eve 2021!
We're counting down to the next Old Year's Eve on St. John and hope you are making plans to be here. St. John's own local band, Mother Goat will rock The World Famous Beach Bar Stage starting at 9pm.  We've got drink specials, party favors and the best NYE spot on St. John to ring in the new year.
Live Beach Bar Webcams
Just left and feel that terrible empty hole in your life?
Sitting at home counting the number of days until you arrive back on St. John?
Want to see who's on stage playing tonight?
Looking for a friend who's on island and might be relaxing at The Beach Bar?
Or just a need of dose of Vitamin Sea?
If you can't be AT The Beach Bar, at least we can show you others who ARE. We currently have 2 HD webcams that stream live to YouTube 24x7. You can now watch (and sometimes listen) to everything happening on the shores of Cruz Bay - anytime, and from almost anywhere.
Check out one of our webcams, sit back and watch others enjoying themselves wishing you were here with them.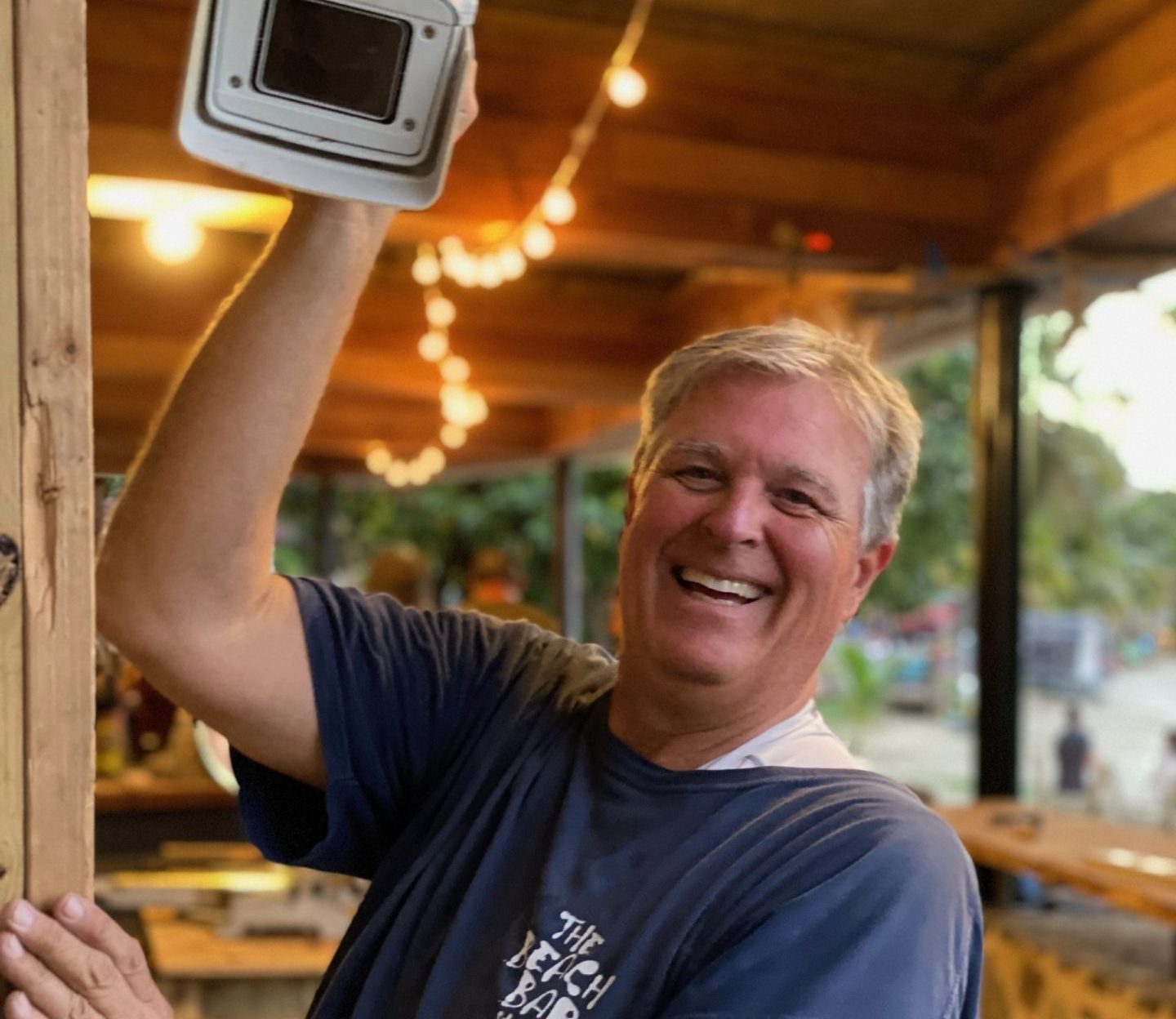 Live HD Cruz Bay Beach Cam
Watch the easy comings and goings of Cruz Bay. Grab a drink & join us for a spectacular sunset.
The Beach Bar live Webcam
We're not trying to tease you, well ... yes we are. Join the party by hanging out with us.
The Beach Bar St. John
The Beach Bar spans decades. It's the music venue where locals mix with visitors to tell stories and share laughs, where cocktails on the beach are always plentiful, and beautiful sunsets are the backdrop of every night. Each week we host singer-songwriters - both local and stateside artists - on our sandy stretch of beach in Cruz Bay.
We are a landmark on St. John and known for our dedicated staff who would genuinely love to get to know you. We love nothing more than seeing old friends and welcoming new Beach Bar fans into the fold. You can find us just down the beach from the Cruz Bay Ferry Dock.
We can't wait to meet you at The Beach Bar - home to Some of the Best Times You'll Never Remember!
Contact The Beach Bar
Got a question? Filling out our contact form is the easiest way to explain how we can help you.
We do not accept reservations.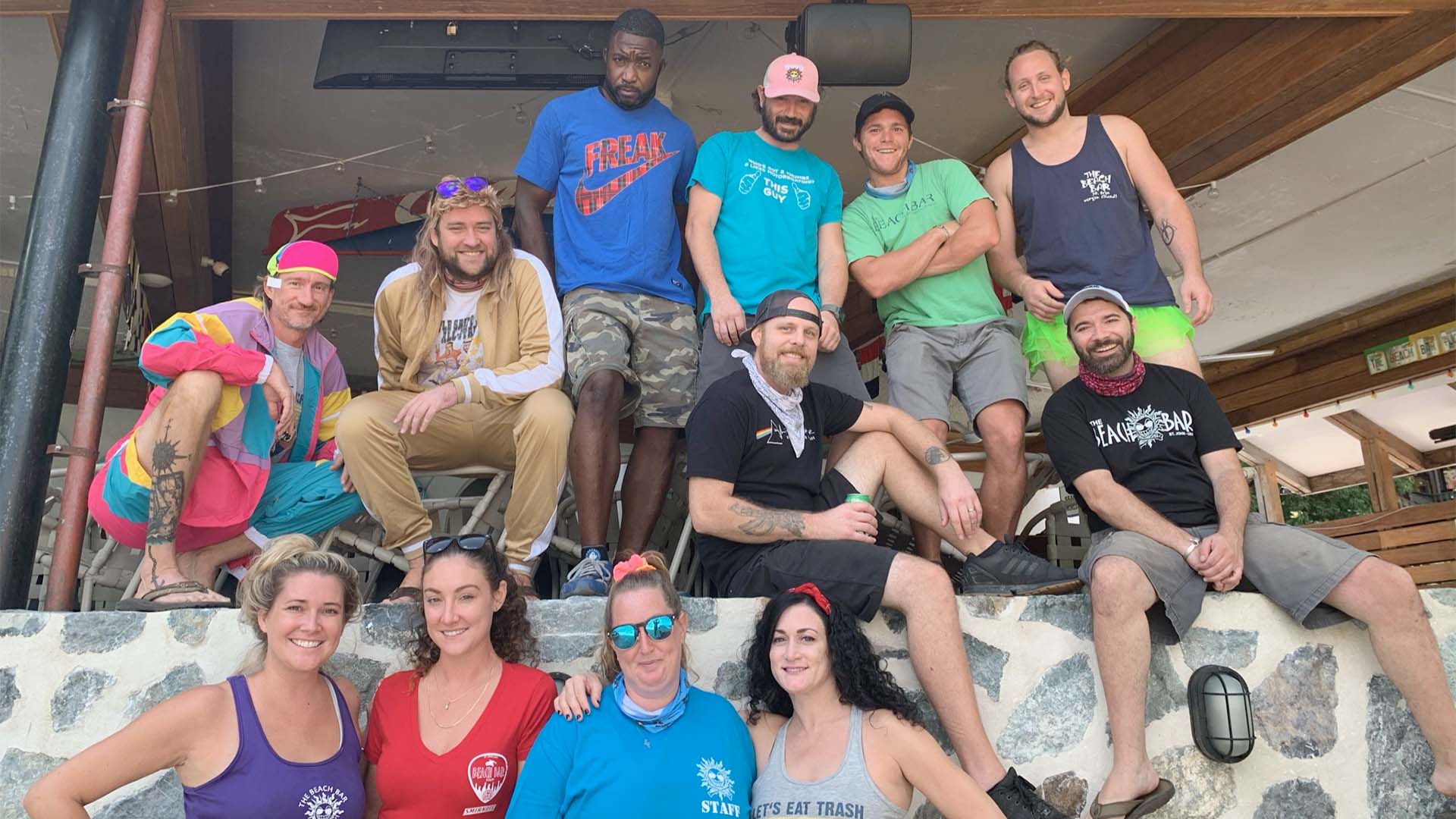 Get a Job....
We are always looking for Professional Bartenders, Bar Backs, Servers, Kitchen Staff, Managers, and more.  We are a fun team of island-loving fools who know how to work hard and play hard!
If you are on island or have a place to live, please fill out the form and please include a copy of your resume.
The Beach Bar Photo Gallery
We've made many memories over the years, and captured quite a few images. If you've got an iconic shot that you think should make our photo wall, please contact us to send it in and include details like who's in the shot and when it was taken.